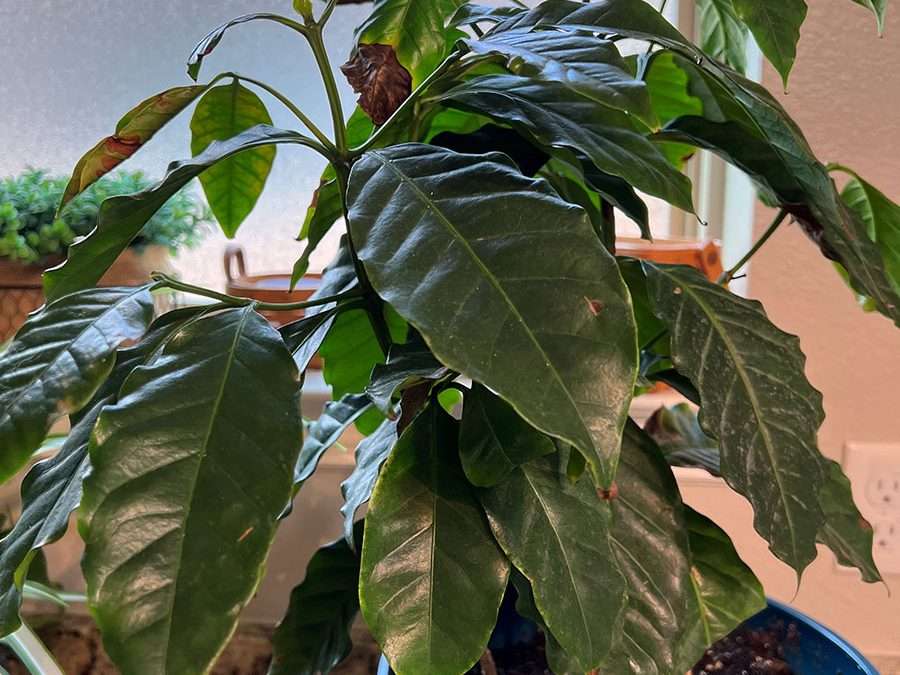 When daddy went to heaven this year, on February 20, my husband sent me this beautiful coffee shrub. It is so special to me because of what it represents.
My daddy & I always shared our love of coffee and who had 'the best cup'. I used to laugh at him and give him trouble, because when I was a flight attendant and he and momma would 'winter' in Hawaii, I would visit them often…. Every morning, I would head to Starbucks and daddy would get his coffee at McDonald's and join me outside at Starbucks. When I wasn't there to join him, he would do the same thing….. I said 'you can't buy your coffee at McDonalds and sit at Starbucks'! He said, 'Well, I guess I can, because, I do' ???. So many stories over our morning coffee ☕️ ❤️.
As many of you know, I started my own business 2 years ago, and I found my passion again, after living my dream of being a flight attendant. Daddy was so proud of me! (Which made it all the sweeter) Coffee!!!! I am roasting my own coffee ☕️. Every morning he would drink his favorite blend and say…. 'That is THE best coffee, I have ever had'. I packaged that one in a gold bag…. Daddy called it 'The Gold Standard' and he loved yellow roses, so, the label reads 'Daddy's Gold Standard ' with a yellow rose.
Momma and I have since become passionate about our flowers ? and plants that we were given for daddy's funeral. A newfound passion that she & I share (who knew). She still drinks her hot tea, and tells me how good my coffee smells ?. I'm so thankful for this time momma and I have had together and the sweet memories we have made. I'm so grateful for my husband and the sacrifices he makes to give me this precious time with her ❤️. God is so good! S
o, this morning, I lift my cup to you, daddy! Thank you for believing in me & sharing in the passion & excitement of roasting coffee to bring friends and families together and making special memories. I often think as I am roasting…. I wonder who will be drinking this coffee & making memories ❤️. Good morning friends! Hope you are enjoying your coffee with those you love! ☕️
~Keep your boots in the stirrups and your Bible in your saddle bag.
~ Kathleen ~–